Show Only:
Rating
Source
Personnel
Procedure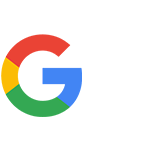 Review from T.C.
-
Source: Google
-
May 28, 2014
I am a nurse and I know a excellent physician when I see them. Dr. Patronella is an artist when it comes to plastic surgery. I had a tummy tuck and love my results. Dr. Patronella has the ability to tailor the procedure to your individual body to give you the best results. I wish I had done this procedure years ago. I get so many compliments. I was so impressed with the consultation and all the information I received regarding the procedures I was contemplating. Dr. Patronella's staff is awesome, they are helpful, friendly and truly care about their patients.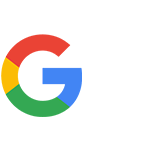 Review from D.W.
-
Source: Google
-
Jun 06, 2013
Dr. Patronella's skill is only surpassed by his caring attitude towards his patients. At first, I was a little hesitant to have a tummy tuck, but Dr. Patronella explained that he could offer me a natural, minimal scar result. Sure enough, my incision has faded as he said it would and now, with my flat tummy, I look great in my jeans!
I am currently 2 1/2 weeks post op from a true form tummy tuck. I could not possibly be happier with Dr Patronella's work or the attentive and prompt service of his staff. I would absolutely recommend him to anyone considering this procedure.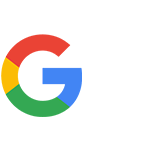 Review from E.H.
-
Source: Google
-
Aug 03, 2015
Three years ago I began my journey to a healthier me, I was 265lbs, unhealthy, and undernourished. I have always struggled with weight and after giving birth to my two beautiful children, who are 16 and 10, I was morbidly obese and a size 22 or 3XL. Through education, healthy eating, and exercise, I lost 115lbs. It wasn't a sprint or a quick fix, I decided that this was going to be a lifestyle change. After losing the weight, I was left with sagging skin, a constant reminder of where I was and the person that I lost literally. After all my hard work, I still was haunted by the past every time I looked in the mirror, so I began considering plastic surgery. As a nurse, this wasn't an easy decision and not one I took lightly as I approach any surgery with its risks and benefits. I researched different surgeons and procedures for a year prior to this decision and selected Dr. Patronella. After the consultation in his office, I knew that this was the place for me. He was honest, professional, and gave me a realistic approach on what we could do. I had a True Form tummy tuck, breast lift with augmentation, buttock lift, and lipo to hips and outer thighs. I am now one year post op and consider Dr. Patronella and his staff like family. They were there for me every step of the way. I could not have asked for a better experience or a better result. I am so excited with my new body, my hard work finally shows. I have a six pack!!! I am now a size 6!!!! Because of my newfound confidence, I now have doors opening for me that I never would have imagined at 36. I am doing modeling part time with most photographers thinking I'm 10 years younger than I am. My results are amazing and nothing short of pure genius!!! My future is even more exciting as I have decided that I will begin training for a bikini competition and competing in the next 6 months. Thank You!!! I am forever grateful to You!!!!!
Review from D.
-
Source: RealSelf
-
Apr 11, 2012
"I Look Great in my Jeans!" - Houston, TX - When you enter Dr. Patronella's office, you know right away this feels right and you will see for yourself his professionalism, expert knowlege and proven skill creates a package of success all wrapped up with a warm, friendly smile! I can attest to having wonderful results with several procedures with Dr. Patronella.One procedure I love to talk about is my tummy tuck. After 8 years I can still show off my flat, tight tummy and even if I say so myself, I look great in my jeans!
I am 45 years old, have two children via C-section. Those of you who have had a C-Section knows that the muscle below your abdomen when cut while doing a C-Section, will never be the same. In time your skin will start to sag and no matter how many sit ups you do, it will always sag. So, I was referred to Dr. Patronella by a friend of mine. His bedside manner is impeccable and doesn't make you feel uncomfortable at all. After my consult I decided to have him perform the True Form Tummy Tuck, Liposuction in the Lower Abdomen & Flanks, Fat Grafting in the Buttocks & Lateral Gluteal, Buttock Lift, Breast Augmentation in both breasts w/ silicone gel and a Lift in the Left Breast. I am beyond thrilled with the results. I am on my 7th week post op and I feel and look great! My confidence level has increased, my clothes fit better & I no longer have a pooch (or a pouch). Adjusting to the recovery was tough the first couple of days, but Dr. Patronella's staff was always there to help me with any questions I had. They are the best! I look fantastic thanks to Dr. Patronella! I would recommend to any woman (or man) if you are looking for a change and are looking into plastic surgery, I highly recommend Dr. Patronella. He's the best!
I cannot say enough great things about Dr. Patronella and his staff. I had a full tummy tuck last year and arm reduction and I couldn't be happier with the process or the results. My stomach looks so natural it's fantastic, Best plastic surgeon in town!!!
Dr. Patronella is very professional and has caring and responsive staff. I took time and researched the true form tummy tuck procedure and decided to trust Dr. Patronella with my care. I have been very pleased with my decision. Just two weeks out from surgery and I can already see the attention to detail in my results. I would recommend Dr. Patronella and his staff without hesitation, in fact I already have referred him to to a friend and family member.
Review from J.
-
Source: Vitals
-
Jan 01, 2015
Simply the best plastic surgeon in Houston. I had a tummy tuck and body lift and could not be happier with the results. His staff is superb too.
Dr. P and Eva were very knowledgeable and thorough with my breast examination and consultation for removal of old implants and inserting new implants with a lift. This is not my first surgery with Dr P. He performed my tummy tuck several years ago and did a great job.
I was older (50s) and very skeptical about elective surgery. However, after raising four kids I wanted to do something for myself. I lost weight and wanted to get rid of the droopy stomach and correct breast assymmetry I had always had. It was very important to me to maintain a natural look. I consulted with other doctors; the cheaper ones were less professional and said things I didn't agree with, the more expensive ones were professional but seemed to be trying to capture only the higher end of the market with clients that will pay top dollar. Dr. Patronella was HIGHLY qualified, very professional, and with reasonable rates for his qualifications. I chose a tummy tuck and breast augmentation/lift to achieve symmetry and I am very happy with the results. I know it is a big decision; I would definitely recommend Dr. Patronella to anyone!
I am so pleased with my results from my tummy tuck, breast lift & lower body lift. I'm not going to lie, the first couple of days after surgery, I thought what have I done! Thankfully, as I progressed & with the help of Dr. Patronella, his nurses & staff I'm on my way to a wonderful recovery and the best body I've ever had. They have given me the best care possible and I'm forever thankful!