Show Only:
Rating
Source
Personnel
Procedure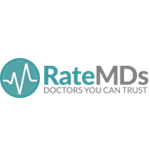 Review from Anonymous
-
Source: RateMDs
-
Feb 11, 2013
I am very pleased with my breast augmentation. I was concerned about them looking "fake", but Dr. Patronella did great, natural-looking work. I highly recommend Dr. Patronella for breast augmentation; he has certainly got an eye for aesthetics and the hands to back it up!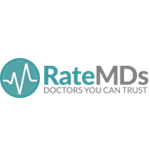 Review from Anonymous
-
Source: RateMDs
-
Jul 31, 2012
Dr. Patronella is fabulous! I cannot emphasize just how happy I am with my breast augmentation and I'm only 6 weeks out. After nursing two children, I wanted to feel beautiful again- he made it happen! I am so grateful I did my homework and opted to pay a little more and even travel out of state to have him be my surgeon (I live in Louisiana). Don't make the mistake by not going to the best because it's inconvenient or pricier than other doctors. Dr. Patronella is worth every penny!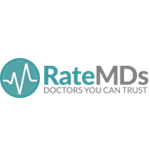 Review from Anonymous
-
Source: RateMDs
-
Jun 01, 2012
I got a breast augmentation 2 years ago I am very happy! Dr. Patronella really is the best plastic surgeon out there. The staff is excellent! I always felt welcomed and at home. Dr. P made me feel comfortable, they answered all my questions. I never felt scared during the entire thing because they told me exactly what was going on. His prices were good and his surgery was great! they send a nurse home with you the next day to check on you, they give you a facial and a post op massage at his office which was great. PICK DR PATRONELLA AS YOUR SURGEON! YOU WILL NOT BE DISAPPOINTED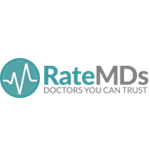 Review from Anonymous
-
Source: RateMDs
-
Dec 24, 2011
Dr Patronella did my rhinoplasty (nose job) back in 1996, and it still looks amazing 🙂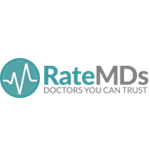 Review from Anonymous
-
Source: RateMDs
-
Dec 09, 2010
He's the best in breast augmentation, for sure! After ten of my friends went to him and their breasts were all beautiful, I decided to choose him also. I'm so happy with the results and when I told him I thought maybe I should go bigger (325cc), Dr. P. was honest and said he thought for my body frame (5'6", 120lbs), that 275cc's would be perfect. I ended up going from a B to a full C/small D and they are PERFECT. You've got to love a doctor who knows what's best and won't let you make a stupid decision. He answers any questions you have during the appts..and his assistant Eva is wonderful. After your surgery, they send a nurse out to your home the next day to teach you how to massage properly and to unwrap you. I was able to drive and run errands in four days! Granted, you will need the pain pills for the first few days (just soreness as I went under the muscle, not really pain) but by the 4th one, I was good without. Dr. P is recommended for breast augmentation- the best!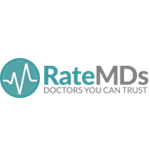 Review from Anonymous
-
Source: RateMDs
-
Oct 30, 2008
I had a very good experience and fantastic result with this doc! I went to someone else who was a bit cheaper for a second procedure; big mistake! Stick with Dr. P, you will be happy!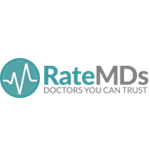 Review from Anonymous
-
Source: RateMDs
-
Oct 04, 2008
This is a Dr. that is so caring and so wonderful.He is very under-rated but not for long.He will soon star on EXTREME MAKEOVER.This is the last Dr. you will need to research.I have never known anyone that is unhappy with his work:)