Show Only:
Rating
Source
Personnel
Procedure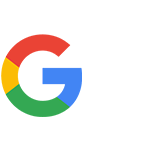 Review from T.C.
-
Source: Google
-
Aug 01, 2015
I have been a nurse for over 25 years, we are truly very particular and picky when choosing a medical provider. LOVE Dr. Patronella. Over 2 years ago I had a tummy tuck and liposuction. I still look amazing and I LOVE my results. Dr. Patronella is a genius/sculptor. His dedication to his patient's is shown by the detailed information throughout the entire process - before, day of and post surgery. Following the surgical procedures a registered nurse comes to your home for a few days to check/monitor recovery; healing massages are included in the post surgical recovery process. The best decision of my life, the best money I ever spent!!!!
Review from J.
-
Source: RealSelf
-
Feb 24, 2015
35 Years Old, 3 Kids, Mommy Makeover - Houston, TX - Dr. Patronella is everything a talented and caring plastic surgeon should be.
Review from C.
-
Source: RealSelf
-
Sep 07, 2012
Abdominalplasty and Liposuction. Would I Do It Again? And Who Would I Pick? - Houston, TX - As for me, I believe it was worth it. I had the VERY BEST DOCTOR and if I were to choose again, it would be him. I was supplemented with vitamins and supplements prior to the surgery (and to be continued after surgery to speed up the healing process). I was cared for well throughout my surgery. I stayed overnight at the surgical facility with good nursing staff. Part of my doctor's "after surgery package", is to provide his patient with a homehealth visit by a nurse (who was very skilled and attentive). Furthermore, I continue to follow up in clinic with him. (Again I am less than 2 weeks after having had surgery done).As a physician, I was looking for a physician who had it all: excellent bedside manners, great skills, great personality; and Dr. Patronella has it all.
I am 45 years old, have two children via C-section. Those of you who have had a C-Section knows that the muscle below your abdomen when cut while doing a C-Section, will never be the same. In time your skin will start to sag and no matter how many sit ups you do, it will always sag. So, I was referred to Dr. Patronella by a friend of mine. His bedside manner is impeccable and doesn't make you feel uncomfortable at all. After my consult I decided to have him perform the True Form Tummy Tuck, Liposuction in the Lower Abdomen & Flanks, Fat Grafting in the Buttocks & Lateral Gluteal, Buttock Lift, Breast Augmentation in both breasts w/ silicone gel and a Lift in the Left Breast. I am beyond thrilled with the results. I am on my 7th week post op and I feel and look great! My confidence level has increased, my clothes fit better & I no longer have a pooch (or a pouch). Adjusting to the recovery was tough the first couple of days, but Dr. Patronella's staff was always there to help me with any questions I had. They are the best! I look fantastic thanks to Dr. Patronella! I would recommend to any woman (or man) if you are looking for a change and are looking into plastic surgery, I highly recommend Dr. Patronella. He's the best!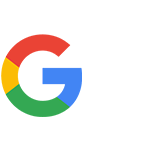 Review from M.
-
Source: Google
-
Feb 07, 2016
My background: I am a 62 year old healthy woman, have 3 grown children and 2 grandchildren. When I was 5 years old I had a surgical procedure for my kidneys. The incision was vertical just below my naval. So when I had my 3 children, I had to have 3 C-Sections and these incisions were again vertically below my belly button. What this meant was my abdominal muscles had been cut 4 different times and no matter how much I would diet or exercise, my stomach muscles just wouldn?t firm up. They had no support and my stomach just pooched out with a very noticeable, wide scar. My research: My goal was to find a plastic surgeon who was known for his expert in tummy tuck procedures. Of course, I began my research on the internet, read reviews, as well as ask friends for referrals. It seemed that Dr. Petronella?s name kept coming up during this research. My own daughter had a wonderful experience with Dr. Petronella a few years ago, as well as a couple of close friends of mine. My first appointment: At my first appointment I was given a very warm welcome by everyone that I came in contact. They made me feel extremely comfortable about my visit discussing everything on my wish list?. Eva, the office manager, was particularly helpful in helping me decide what my procedure should include, along with Dr. Petronella. My day of surgery: My surgery day was all very professional. Dr. Petronella only uses board certified anesthesiologist, which is quite exceptional. Since I work in the surgery at another hospital, I know how important it is to have a board certified anesthesiologist rather than a CRNA. My surgery went perfectly and my recovery again was very professional, but caring. Post-operative: The staff gave me very detailed instructions to follow during my post-operative period. A Registered nurse visited me at home the following day to check my incisions, drainage tubes and reinforcing the cleansing of the surgical sites. She also went back over my medications that were prescribed to me to make sure that I fully understood how they should be taken. I took 2 weeks off to recover from my surgery and was ready to return to work after the time was up. Recovery and follow up: My recovery was very unremarkable, not even one negative experience during this time. Part of Dr. Petronella's professional fee includes all follow up visits, which I had at 2 weeks, 1 month, 3 months, 6 months, 1 year and again at 2 years. This is very impressive to me, that he wants to make sure that my recovery of my surgery sites are to my, as well as his satisfaction, at no extra charge. It has now been a year and 3 months since my surgery and I am extremely pleased with my tummy tuck and liposuction. A few months ago I joined a fitness gym, so I can enhance what he has done for me. My ugly scar is gone and my tummy is flat! For a 62 year old woman, I looked pretty darn good and am very happy!
Review from M.
-
Source: RealSelf
-
Apr 03, 2016
37 Years Old Looking for the Overhaul. TT, LBL, BA, BBL, lipo. Houston, TX - I felt like Dr. Patronella really had a "whole torso" vision for what would be the best results. I know my personality and I would definitely be the kind that would be "disappointed" with a flat butt once my stomach was flat, for instance, so I really appreciated his approach. I love his work and I think his technique gives really natural, really feminine results, which is exactly what I'm going for.