Show Only:
Rating
Source
Personnel
Procedure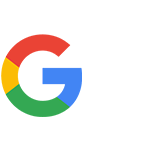 Review from M.
-
Source: Google
-
Feb 07, 2016
My background: I am a 62 year old healthy woman, have 3 grown children and 2 grandchildren. When I was 5 years old I had a surgical procedure for my kidneys. The incision was vertical just below my naval. So when I had my 3 children, I had to have 3 C-Sections and these incisions were again vertically below my belly button. What this meant was my abdominal muscles had been cut 4 different times and no matter how much I would diet or exercise, my stomach muscles just wouldn?t firm up. They had no support and my stomach just pooched out with a very noticeable, wide scar. My research: My goal was to find a plastic surgeon who was known for his expert in tummy tuck procedures. Of course, I began my research on the internet, read reviews, as well as ask friends for referrals. It seemed that Dr. Petronella?s name kept coming up during this research. My own daughter had a wonderful experience with Dr. Petronella a few years ago, as well as a couple of close friends of mine. My first appointment: At my first appointment I was given a very warm welcome by everyone that I came in contact. They made me feel extremely comfortable about my visit discussing everything on my wish list?. Eva, the office manager, was particularly helpful in helping me decide what my procedure should include, along with Dr. Petronella. My day of surgery: My surgery day was all very professional. Dr. Petronella only uses board certified anesthesiologist, which is quite exceptional. Since I work in the surgery at another hospital, I know how important it is to have a board certified anesthesiologist rather than a CRNA. My surgery went perfectly and my recovery again was very professional, but caring. Post-operative: The staff gave me very detailed instructions to follow during my post-operative period. A Registered nurse visited me at home the following day to check my incisions, drainage tubes and reinforcing the cleansing of the surgical sites. She also went back over my medications that were prescribed to me to make sure that I fully understood how they should be taken. I took 2 weeks off to recover from my surgery and was ready to return to work after the time was up. Recovery and follow up: My recovery was very unremarkable, not even one negative experience during this time. Part of Dr. Petronella's professional fee includes all follow up visits, which I had at 2 weeks, 1 month, 3 months, 6 months, 1 year and again at 2 years. This is very impressive to me, that he wants to make sure that my recovery of my surgery sites are to my, as well as his satisfaction, at no extra charge. It has now been a year and 3 months since my surgery and I am extremely pleased with my tummy tuck and liposuction. A few months ago I joined a fitness gym, so I can enhance what he has done for me. My ugly scar is gone and my tummy is flat! For a 62 year old woman, I looked pretty darn good and am very happy!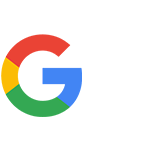 Review from M.H.
-
Source: Google
-
Oct 12, 2015
I had two procedures done by Dr. Patronella, and couldn't be more pleased with him and his staff. I also feel like adding that I noticed he received two "one" star reviews. One left no comment...the other was complaining about the cost of the consultation. Why give a one star review because you're not happy with a fee? He and his staff take a lot of time with you on your consultation, and my consult fee went to the procedure.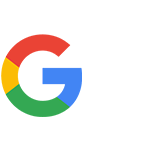 Review from E.H.
-
Source: Google
-
Aug 03, 2015
Three years ago I began my journey to a healthier me, I was 265lbs, unhealthy, and undernourished. I have always struggled with weight and after giving birth to my two beautiful children, who are 16 and 10, I was morbidly obese and a size 22 or 3XL. Through education, healthy eating, and exercise, I lost 115lbs. It wasn't a sprint or a quick fix, I decided that this was going to be a lifestyle change. After losing the weight, I was left with sagging skin, a constant reminder of where I was and the person that I lost literally. After all my hard work, I still was haunted by the past every time I looked in the mirror, so I began considering plastic surgery. As a nurse, this wasn't an easy decision and not one I took lightly as I approach any surgery with its risks and benefits. I researched different surgeons and procedures for a year prior to this decision and selected Dr. Patronella. After the consultation in his office, I knew that this was the place for me. He was honest, professional, and gave me a realistic approach on what we could do. I had a True Form tummy tuck, breast lift with augmentation, buttock lift, and lipo to hips and outer thighs. I am now one year post op and consider Dr. Patronella and his staff like family. They were there for me every step of the way. I could not have asked for a better experience or a better result. I am so excited with my new body, my hard work finally shows. I have a six pack!!! I am now a size 6!!!! Because of my newfound confidence, I now have doors opening for me that I never would have imagined at 36. I am doing modeling part time with most photographers thinking I'm 10 years younger than I am. My results are amazing and nothing short of pure genius!!! My future is even more exciting as I have decided that I will begin training for a bikini competition and competing in the next 6 months. Thank You!!! I am forever grateful to You!!!!!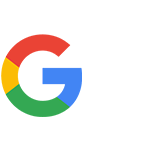 Review from T.C.
-
Source: Google
-
Aug 01, 2015
I have been a nurse for over 25 years, we are truly very particular and picky when choosing a medical provider. LOVE Dr. Patronella. Over 2 years ago I had a tummy tuck and liposuction. I still look amazing and I LOVE my results. Dr. Patronella is a genius/sculptor. His dedication to his patient's is shown by the detailed information throughout the entire process - before, day of and post surgery. Following the surgical procedures a registered nurse comes to your home for a few days to check/monitor recovery; healing massages are included in the post surgical recovery process. The best decision of my life, the best money I ever spent!!!!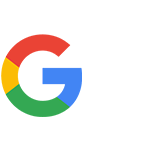 Review from E.H.
-
Source: Google
-
Jul 31, 2015
Dr. Patronella is a surgical genius and true artist. I have had several procedures with him over the course of almost 10 years, and the results never cease to amaze me. I have recommended Dr. Patronella to at least 15 people, who have all been thrilled with their results as well. Dr. Patronella has an amazing bedside manner, and his staff is second to none. Eva, his patient coordinator, is an absolute doll, and she makes you feel like family. If you are unhappy with your appearance, please go see Dr. Patronella for a consultation. There is no reason to look at yourself in the mirror everyday and not like what you see. Let Dr. Patronella give you your confidence back, because I promise you he absolutely can and will!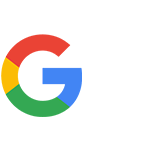 Review from R.L.
-
Source: Google
-
Jul 07, 2015
I have never been pleased with the appearance of my breasts and after having gained and lost weight, and giving birth, my breasts were shapeless. After researching online and talking to friends and family, I had consultations with 4 different doctors before I chose Dr. Patronella. He seemed the most knowledgeable and experienced and gave the best advice. I wanted to simply fill in the volume and he did just that. I have to say, they are perfect and the perfect size and everyone that sees them describes them with one word...."perfect"! He and his staff are amazing and I couldn't be more pleased! Now all I need is a tummy tuck 😉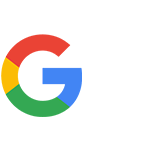 Review from J.W.
-
Source: Google
-
Jan 28, 2015
Dr. Patronella performed a facelift and an eyelift for me in 2014 and I could not be happier with the results. My wife says that I look ten years younger than my current age of 58. I feel younger because when I look in the mirror, I see a younger guy looking back. Throughout the process, Dr. Patronella and his staff were very professional and re-assuring. Before the procedure, they provide you with a packette that explains what can be expected after the procedure. The part about the first several days after the procedure turned out to be very accurate as it's a little tough, although worth it in the end.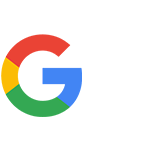 Review from B.S.
-
Source: Google
-
May 28, 2014
Dr. P is an AMAZING Dr. and his staff is great! I been to him twice already for my surgeries and I will not go with any one else.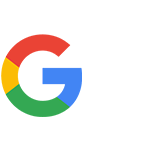 Review from S.F.
-
Source: Google
-
May 28, 2014
Dr. Patronella IS AMAZING!!!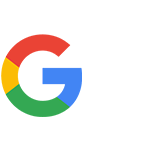 Review from T.C.
-
Source: Google
-
May 28, 2014
I am a nurse and I know a excellent physician when I see them. Dr. Patronella is an artist when it comes to plastic surgery. I had a tummy tuck and love my results. Dr. Patronella has the ability to tailor the procedure to your individual body to give you the best results. I wish I had done this procedure years ago. I get so many compliments. I was so impressed with the consultation and all the information I received regarding the procedures I was contemplating. Dr. Patronella's staff is awesome, they are helpful, friendly and truly care about their patients.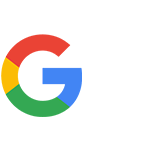 Review from K.A.
-
Source: Google
-
Jun 06, 2013
Dr. P is a wonderful surgeon and physician. I found him as a result of needing revisional surgery from another doctor. He helped me determine what would give me the best results for my situation. He has an unbelievable bedside manner and is completely honest with you and your results will be spot on. I am 8 months post op and I could not be happier. Dr. P and his staff are right there with you through the entire process. I would proudly recommend Dr. P to family and friends. You will not be disappointed.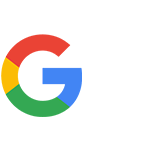 Review from N.L.
-
Source: Google
-
Jun 06, 2013
Dr. P's services and staff were excellent. They have been thorough and prepared me very well. In fact, they were very enjoyable to chat with and even funny, which relaxes me. The outcomes are wonderful and I'm so happy with my investment. Thank you!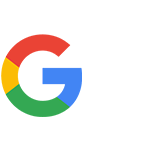 Review from D.W.
-
Source: Google
-
Jun 06, 2013
Dr. Patronella's skill is only surpassed by his caring attitude towards his patients. At first, I was a little hesitant to have a tummy tuck, but Dr. Patronella explained that he could offer me a natural, minimal scar result. Sure enough, my incision has faded as he said it would and now, with my flat tummy, I look great in my jeans!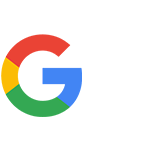 Review from Google User
-
Source: Google
-
Jun 06, 2010
This doctor is by far a genius at his profession. He sculpted my body to look amazing. After 4 years I still look as good as I did when I left his office. I get compliments on my body every day. There's not enough words to describe how he changed my life.