Show Only:
Rating
Source
Personnel
Procedure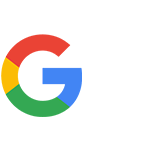 Review from J.W.
-
Source: Google
-
Jan 28, 2015
Dr. Patronella performed a facelift and an eyelift for me in 2014 and I could not be happier with the results. My wife says that I look ten years younger than my current age of 58. I feel younger because when I look in the mirror, I see a younger guy looking back. Throughout the process, Dr. Patronella and his staff were very professional and re-assuring. Before the procedure, they provide you with a packette that explains what can be expected after the procedure. The part about the first several days after the procedure turned out to be very accurate as it's a little tough, although worth it in the end.
Dr. Patronella performed a facelift on me six months ago. The results were fantastic and very natural looking. Some people thought I had just lost weight and never suspected I had a facelift. Dr. Patronella provided excellent care from the first visit to his office to the healing process after surgery. I could not be happier. His office staff is also excellent.
Review from L.
-
Source: RealSelf
-
Feb 22, 2019
Face and neck lift follow-through! - This is 8 days PO. Had facelift and necklift and very happy with progress. Love my doc and healing has been easy compared to other surgeries. I only have a little bruising and slight swelling under my chin and at cheeks.Here are my before pics taken early February 2019. I was not all that dissatisfied with my appearance in general but felt my face was dragging me down and when I saw my...